Candida Stevens Gallery in the UK presents its major show GOOD NATURE this September. It celebrates the natural world through the observations of some of the leading artists working in the UK today who awaken our senses to the abundant beauty of our planet.
They take inspiration from the warmth of the sun, the green lungs of the forests and the dark depths of the oceans, alongside all life that teems in and under them. We are reminded of the changing and fragile state of Earth and are invited to reflect on how it is necessary for all these elements to interconnect in order to exist.
GOOD NATURE – a celebration of our planet, its beauty, its fragility and the essential part we all play in its preservation.
31 invited eminent and emerging artists make a new work in response to the theme.
16 September to 28 October 2017
Tuesday- Saturday 10am – 5pm
CANDIDA STEVENS GALLERY Chichester West Sussex PO19 1BA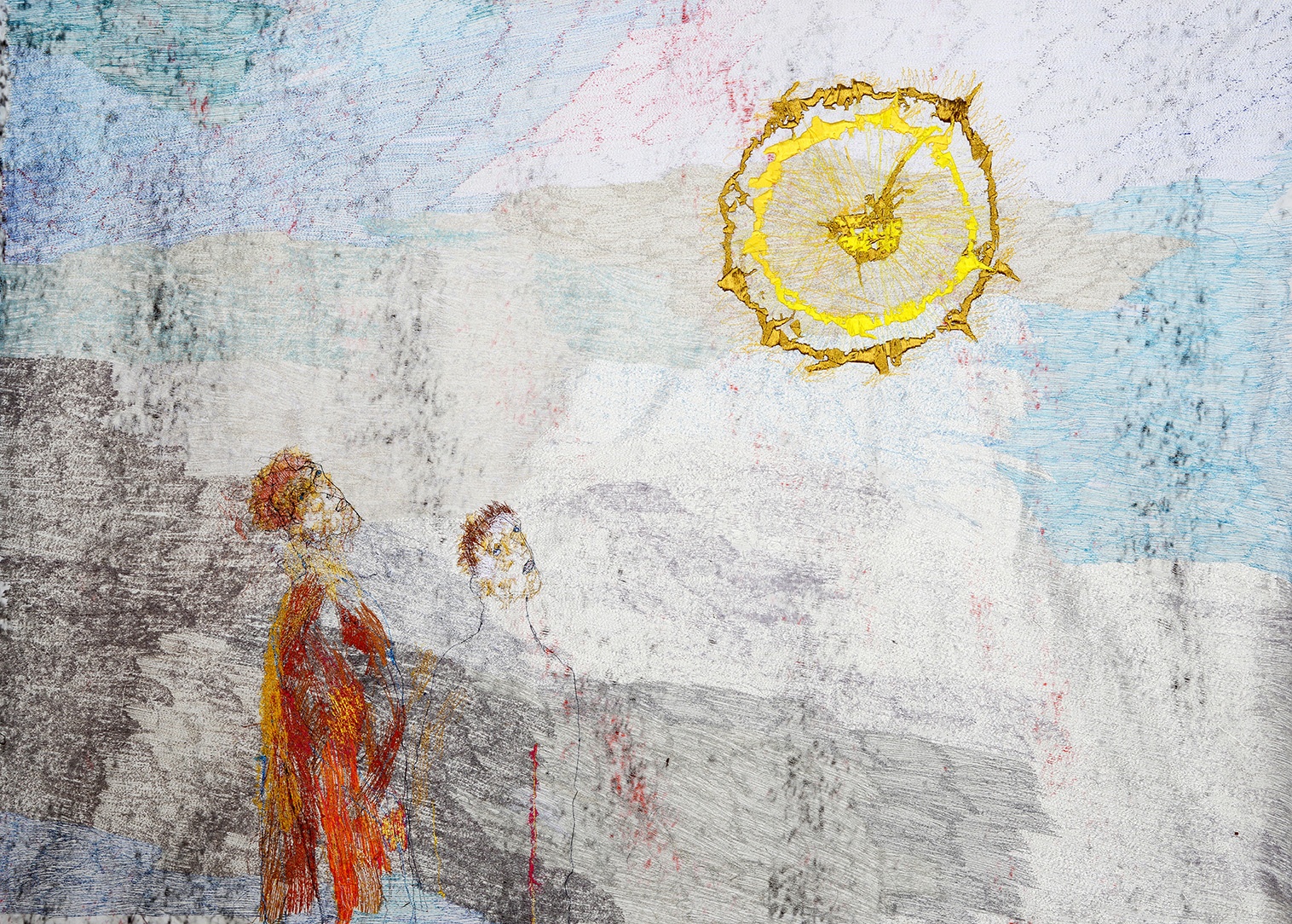 Sunbathers, 2017 by Alice Kettle
Candida Stevens, curator of the gallery has invited 30 artists to contribute and respond to the theme with new work. "I chose to bring together these artists to concentrate our thoughts around the planet at a moment when its beauty and fragility are deeply affected by our treatment and explorations of it" she said.
GOOD NATURE is curated to be a thoughtful and probing look at place in the natural world and her hope is that in asking artists and thinkers to respond to this important theme it will create positive reactions from those who come to see the work and encourage them to make changes for the long term conservation of our world.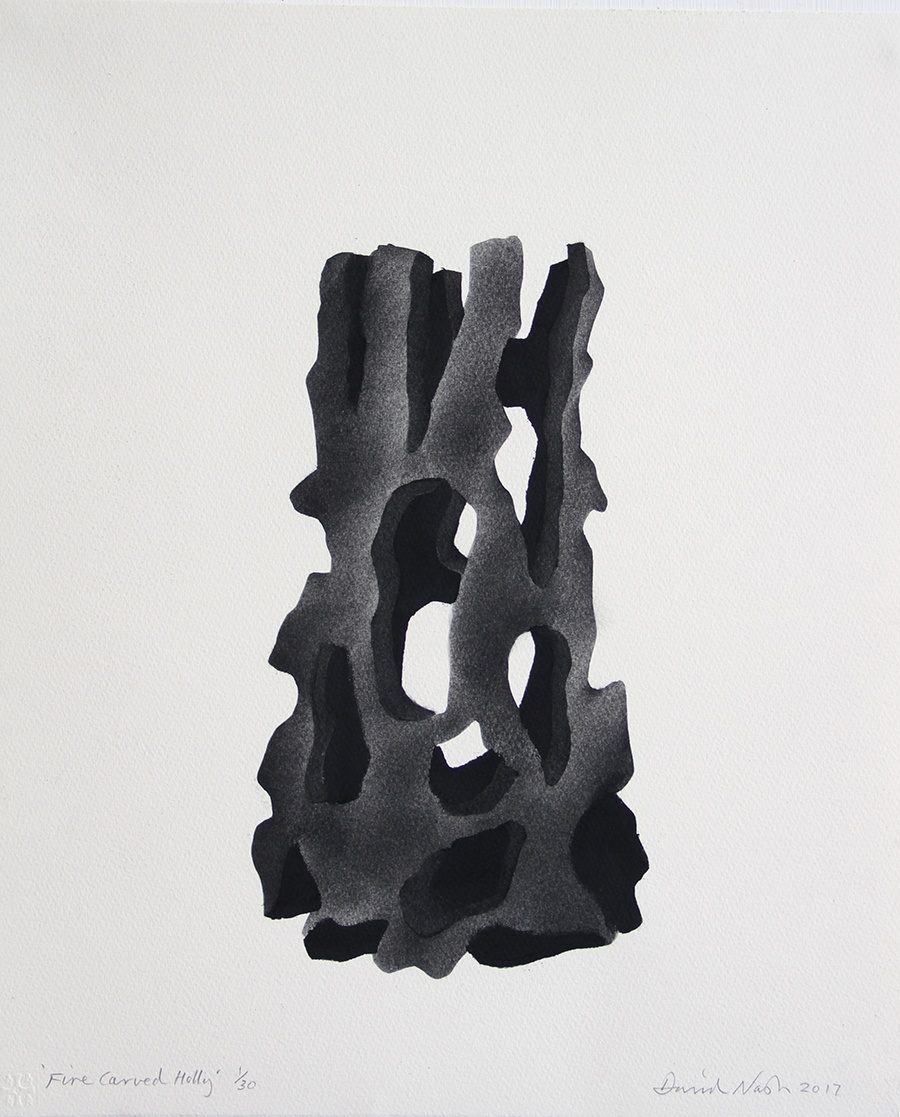 Holey Holly, 2017 by David Nash RA OBE (The sculpture will also be shown during the exhibition)
The theme has captured the imagination of several eminent British artists including highly acclaimed Royal Academicians, environmental sculptor David Nash RA OBE with a new piece created from a Holly tree, charred in his distinctive style, Eileen Cooper RA OBE, and this year's curator of the RA Summer Show, with a painting inspired by the domestic use of nature and Stephen Farthing RA who contributes a new print about the escapism nature provides.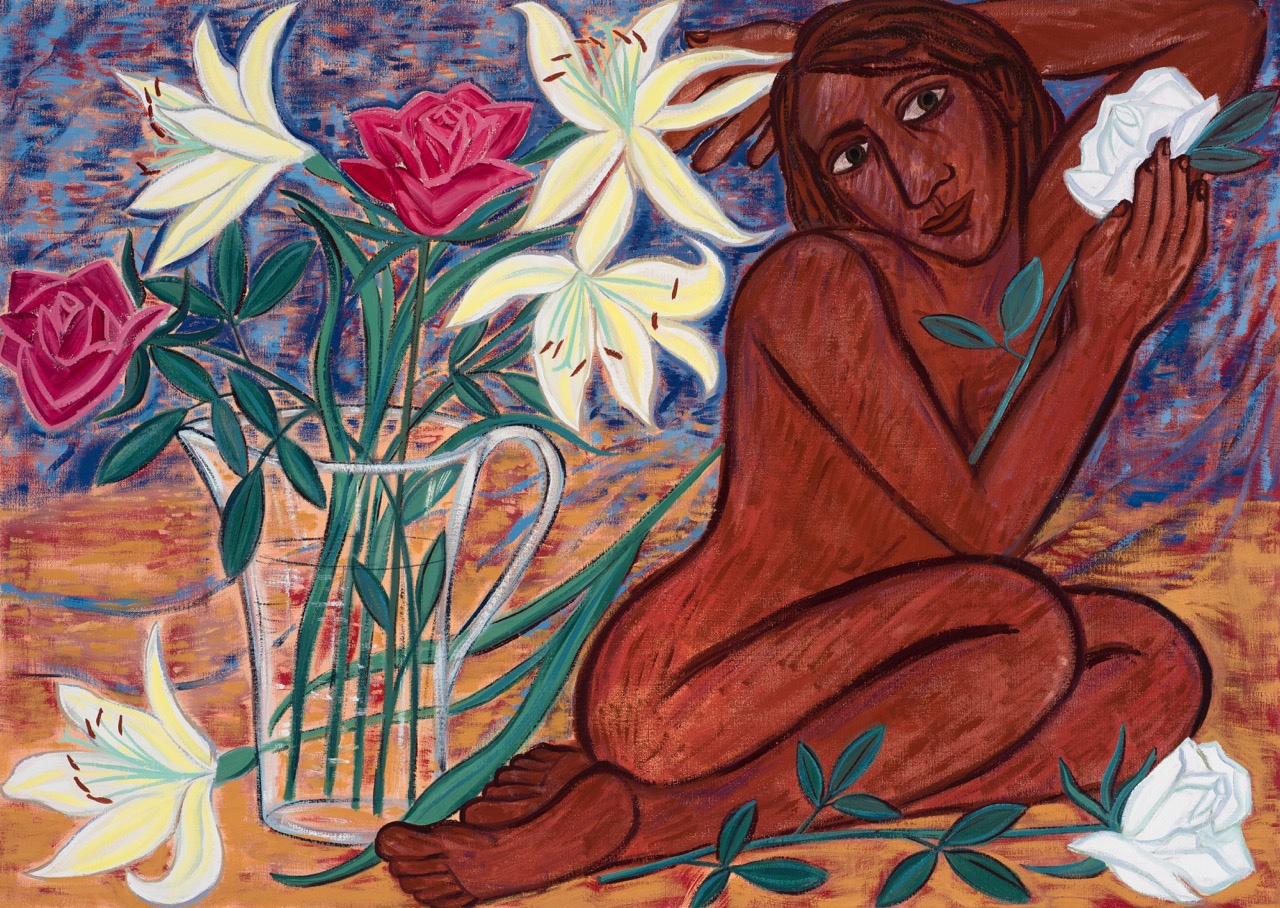 Perfume, 2016 by Eileen Cooper RA OBE
Other notable responses come from Stephen Chambers RA and Nicola Green who both return from highly successful exhibitions at Venice Biennale with new work that probes the acts of humankind on nature.
Chambers humorously comments that "When Professor Sir David King in 2001 incensed George Bush by saying that global warming was a greater threat than global terrorism he was not kidding" and adds that his painting is "… not to attest to that truth. It is an image to acknowledge that were all things equal the result would be: Nature 1 Mankind 0".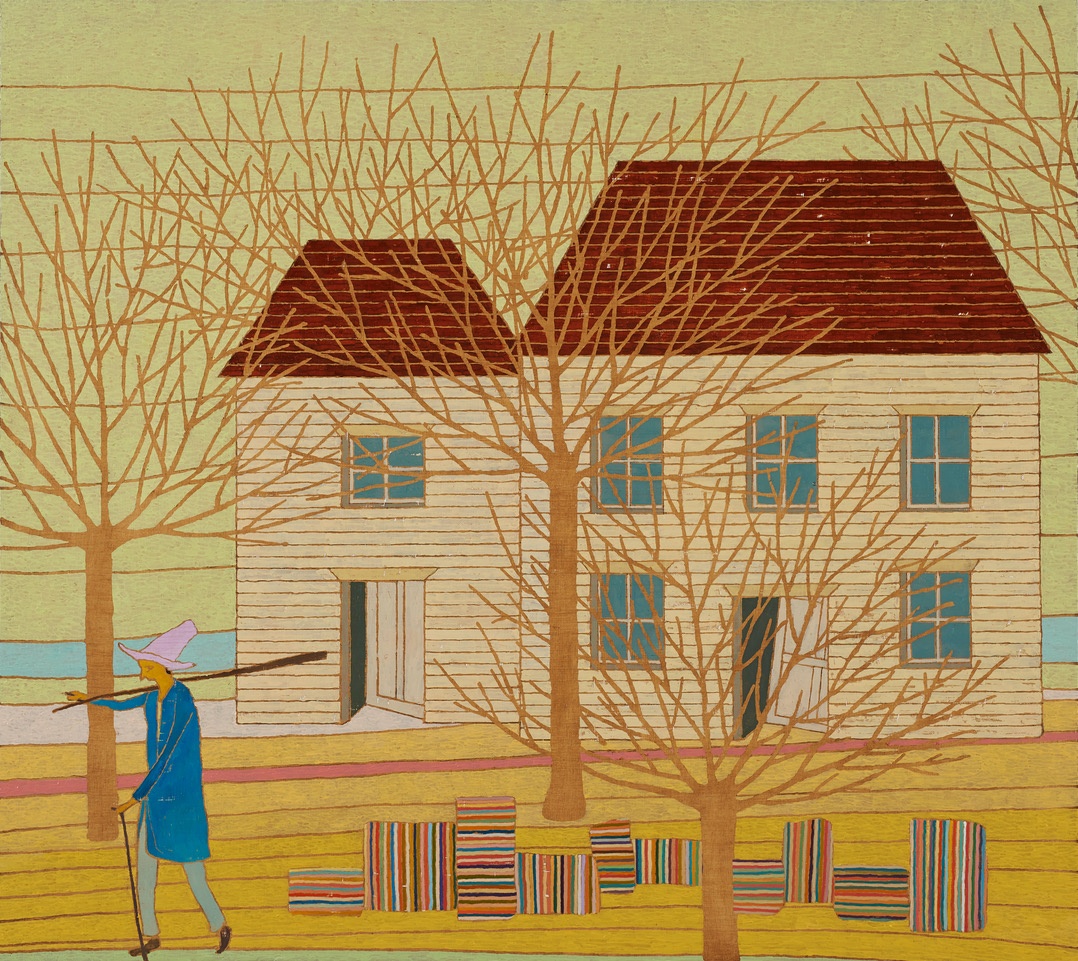 The Sense of Humour House, 2017 by Stephen Chambers RA
Nicola Green meanwhile has made a series of silkscreen prints in response to deforestation that she says she has "…always wanted to do but never had the right opportunity to create until now".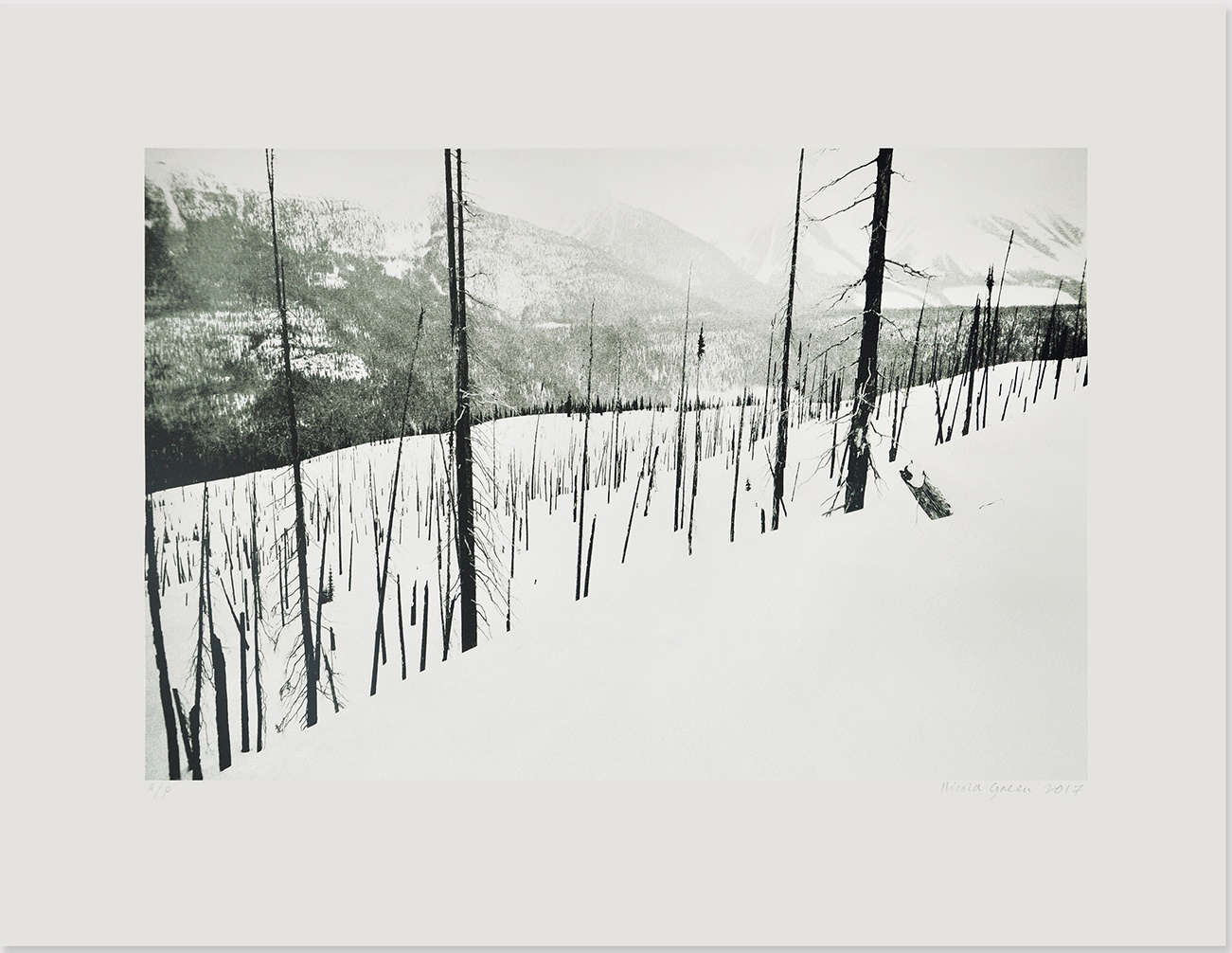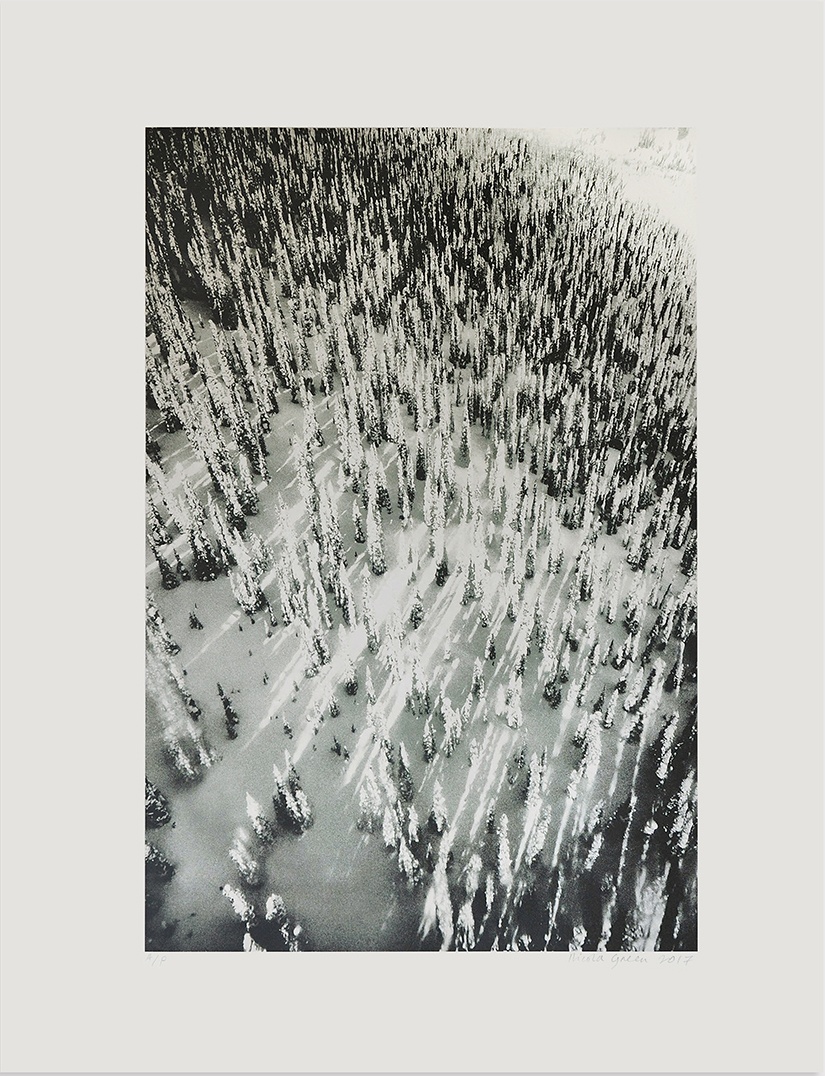 Sin Wati & Golden, 2017 by Nicola Green
Candida felt that this year seemed a pertinent moment to choose to look at nature. Not only is it a source of inspiration for many artists with whom she works, and a place she says she personally goes to for rejuvenation, but it is also a subject at the heart of the global agenda. She comments "We find ourselves in a profound moment, where this vital, if conflicting, conversation is taking place and choices are being made about how we use, and protect, our planet for the future".
For her though, despite this being an age where our tendency is to sensationalise the horror stories about our environment, she wants to offer a positive message and show that there is still much to celebrate.
This was thought that grew during the course of her research for the exhibition when she discovered that there are also reasons to be hopeful. "Whilst I know that there are plenty of pillagers burning the Amazon forests and vast over fishing of our oceans, there are also those who can inspire. In preparing for this exhibition, I have met, read stories about and been motivated by people who fight their corner and dedicate their lives to studying, conserving, recording and ensuring that we continue to preserve and care for our natural world".
It is in this spirit that she has curated GOOD NATURE. It seems that these good vibes have rubbed off. Tom Hammick, responds with an atmospheric painting inspired by the power of what lies beneath the Earth's crust, pioneering textile artist Alice Kettle makes a piece about the power of the sun, whilst in contrast the photographic lens of Maciej Urbanek draws attention to the beauty found in the shade of the forest.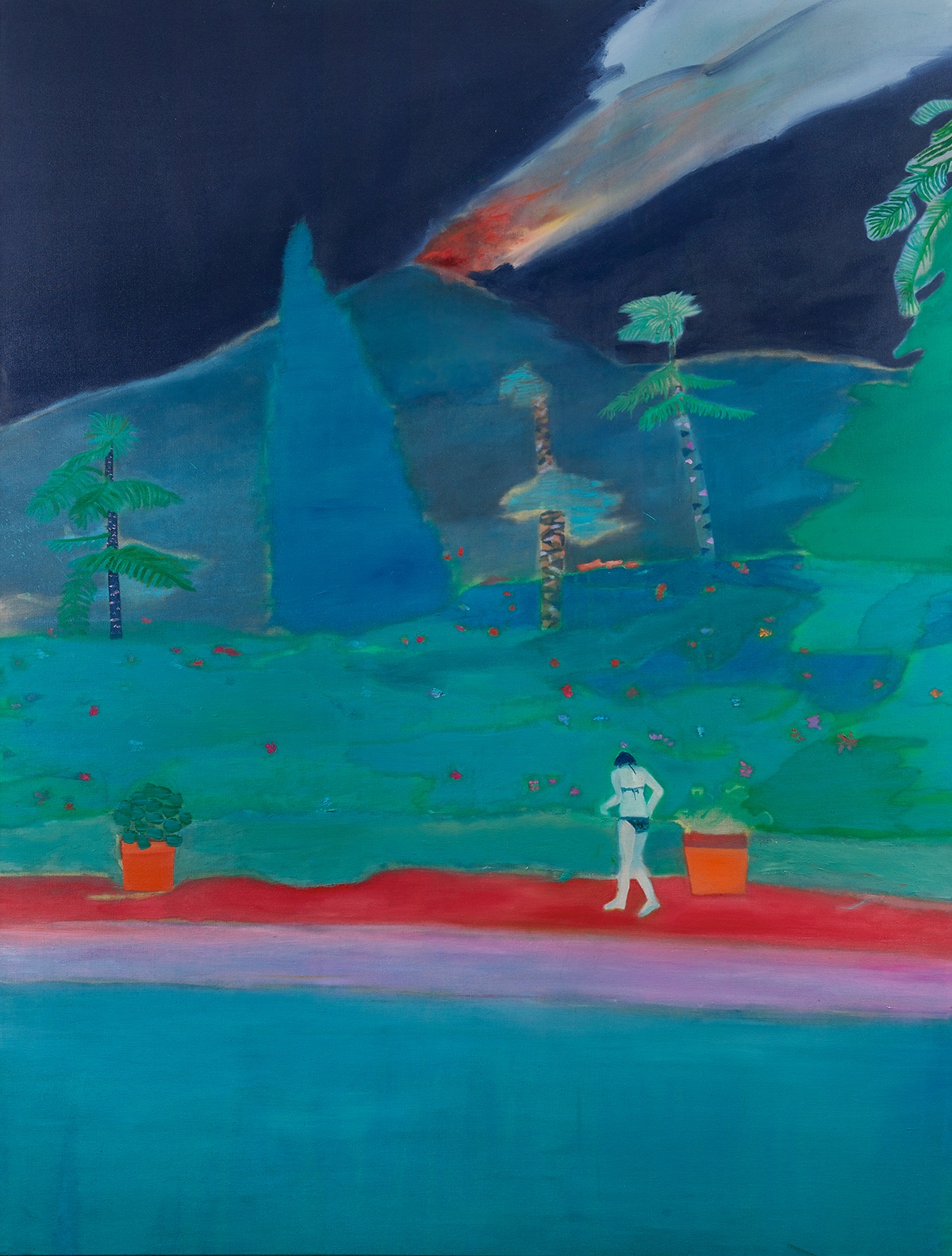 Smoke II, 2014-15 by Tom Hammick
Wildlife observations include a new bronze of boxing hares, by award winning sculptor Hamish Mackie. The vulnerability of natural materials is addressed with an inverted marble sculpture from Almuth Tebbenhoff. Planetary landscape artist Michael Benson investigates new worlds with a look at Earth from the Moon.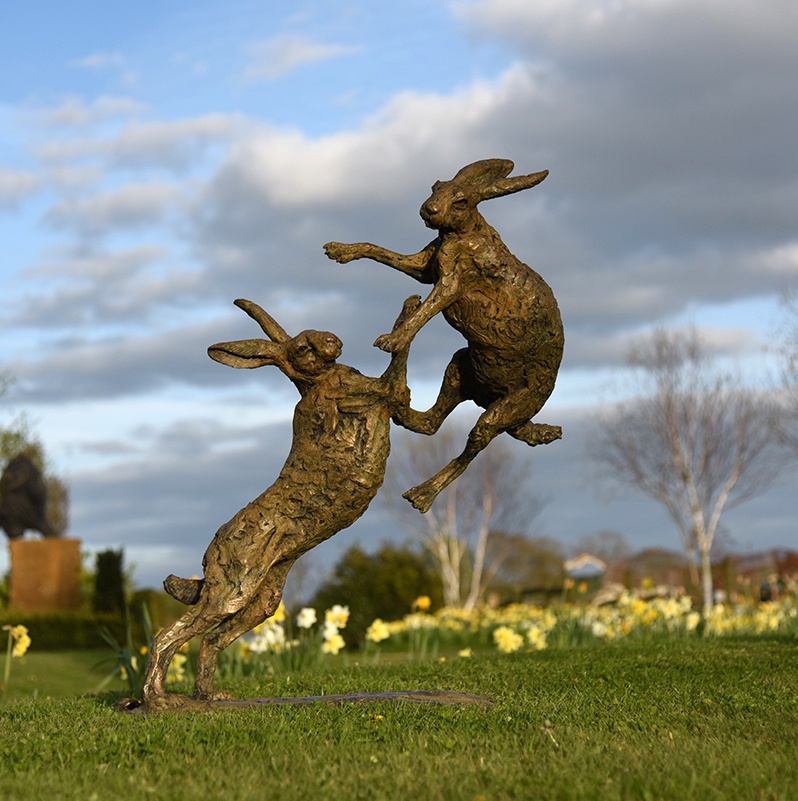 Boxing Hares, 2017 by Hamish Mackie
One interesting creative development came from science inspired Briony Marshall who ended up going on a new exploration with her work as a result, of the theme. Taking inspiration from the words and work of influential conservationist Rachel Carson "Those who contemplate the beauty of the earth find reserves of strength that will endure as long as life lasts. There is something infinitely healing in the repeated refrains of nature - the assurance that dawn comes after night, and spring after winter" she created a sculpture out of compacted earth, a medium that is directly from nature, and one in which she has not worked before.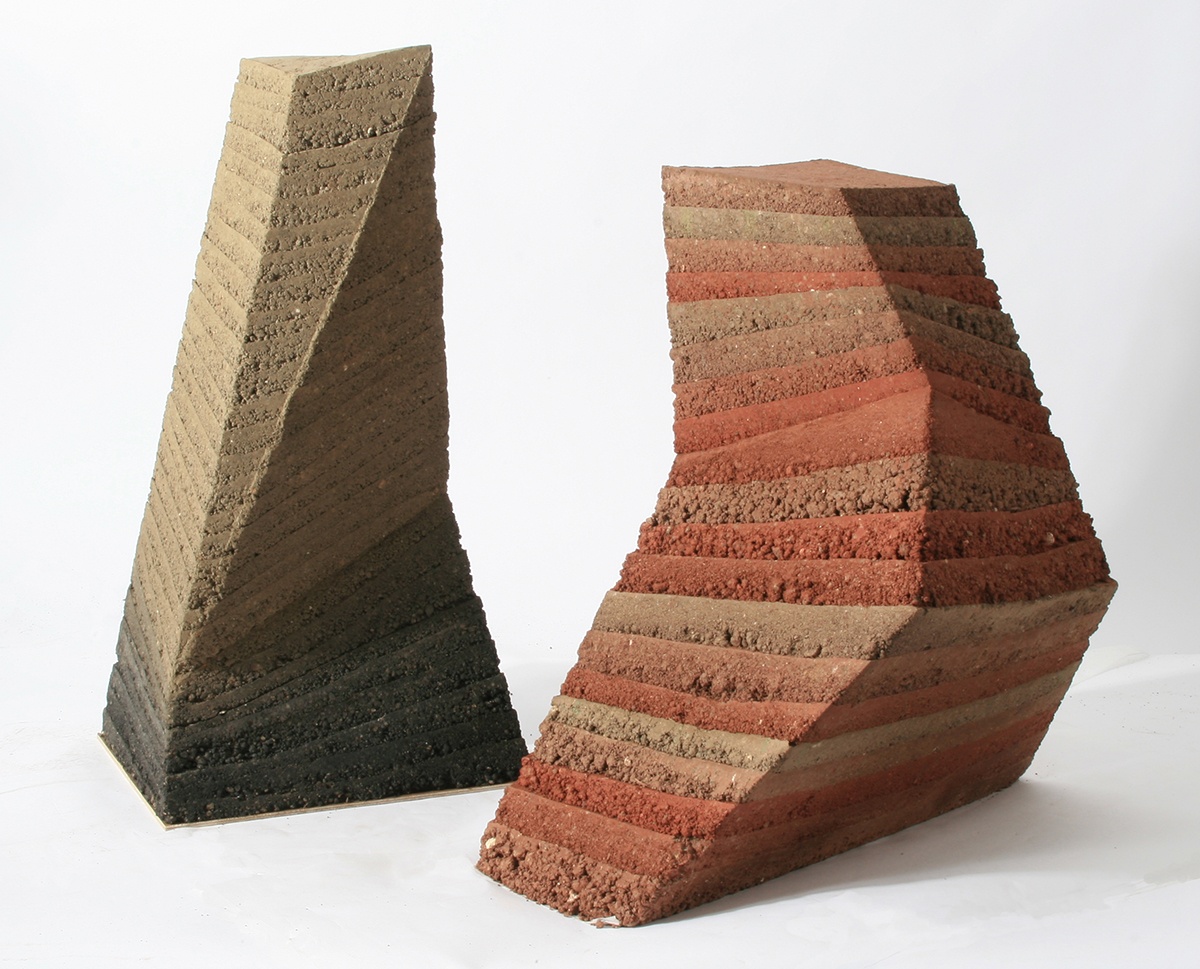 Earth Time & Disruption, 2017 by Briony Marshall
In all, the work of over 30 selected artists can be seen, each individual but responding to a common theme. It is one that is undoubtedly an important and increasingly relevant theme for our time. Candida comments of the artists responses that "many common themes pervade and I noted that the desire of the artists' was to expose not only the vulnerability but also the constancy of nature".
The gallery has also invited natural world explorer, and author of Natural Navigation, Tristan Gooley to write a foreword to the exhibition and provide a talk. He knows, from his years of experience, that giving talks that lecture people on the environment is not the way to engage them rather it is inspiring them that elicits enthusiasm to be proactive. "We shouldn't lecture people into changing behaviour, it is almost always ineffective. Instead of saying, "Bird numbers are decreasing, this is terrible, we are all wicked and our lifestyle is an abomination," we could try saying something very different. Maybe: "Have you noticed how the birds on trees and rooftops face into the wind? When they change the direction they are facing it means that the wind direction has changed and there may be rain on the way." A person who enjoys this sign will come to notice the birds and any change in their numbers and behaviour." Tristan Gooley, extract from the foreword written for the catalogue.
GOOD NATURE is a major show that unashamedly aims to take inspiration from all that is good about nature and hopes to bring out the good in all our natures to positively play our part in its preservation.
- ENDS -