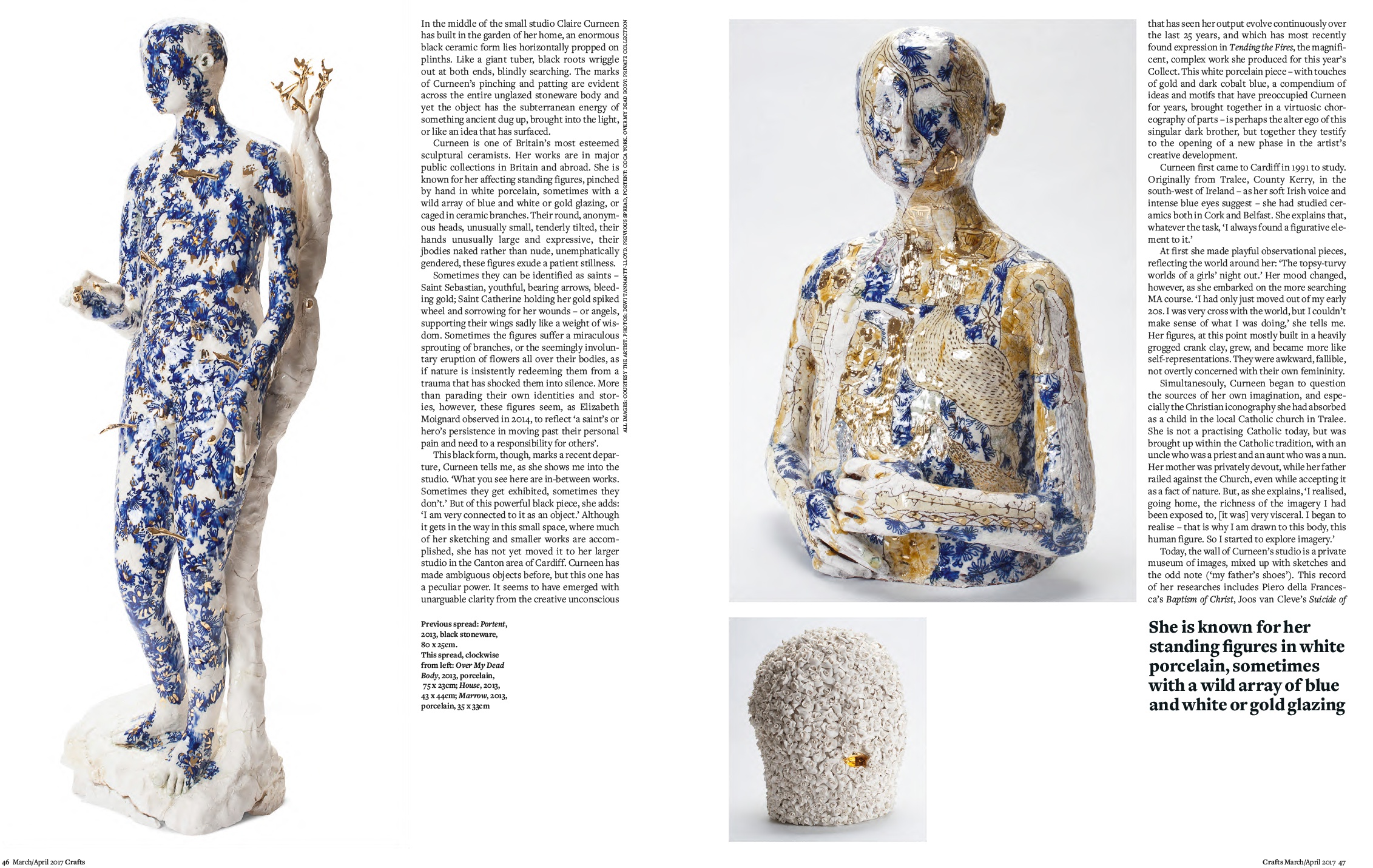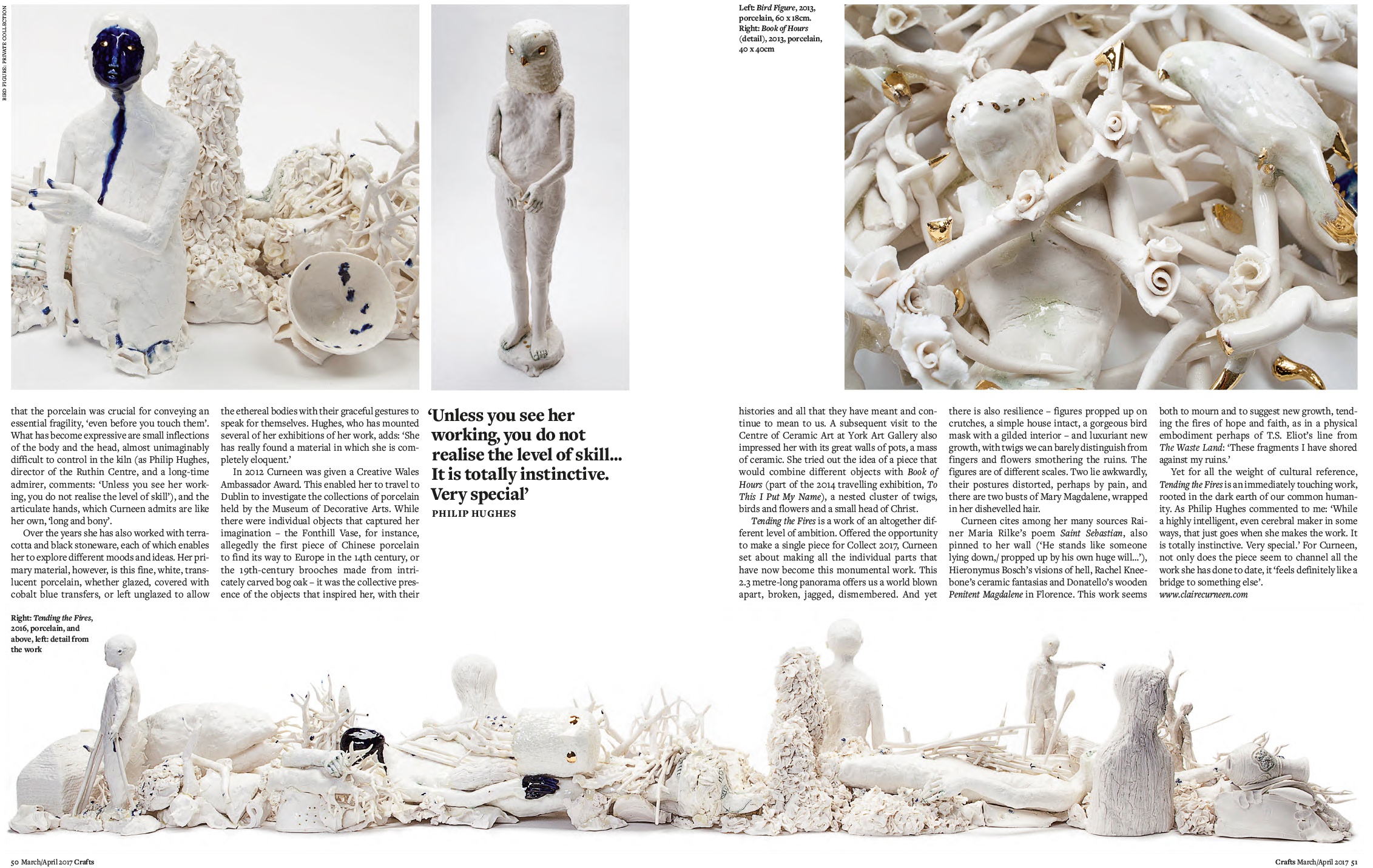 Claire Curneen is one of Ireland and Britain's most esteemed sculptural ceramicists. Her works are in major public collections in Britain and abroad. She is known for her affecting standing figures, pinched by hand in white porcelain, sometimes with a wild array of blue and white or gold glazing, or caged in ceramic branches.
Their round, anonymous heads, unusually small, tenderly tilted, their hands unusually
large and expressive, their bodies naked rather than nude, unemphatically gendered, these figures exude a patient stillness.
Sometimes they can be identified as saints - Saint Sebastian, youthful, bearing arrows, bleeding gold; Saint Catherine holding her gold spiked wheel and sorrowing for her wounds - or angels, supporting their wings sadly like a weight of wisdom. Sometimes the figures suffer a miraculous sprouting of branches, or the seemingly involuntary eruption of flowers all over their bodies, as if nature is insistently redeeming them from a trauma that has shocked them into silence.
Emma Crichton Miller
Crafts Magazine 2017